jonhudson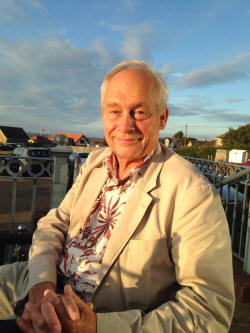 The Jon Hudson Consultancy - Bedford area, UK
After working for semiconductor companies for many years, I moved into technical consultancy. Then in 2014, I teamed up with some other engineers to create SDRplay Ltd., makers of wideband SDR radio receivers for radio enthusiasts,hobbyists and industrial lab and prototyping projects. However I am always interested in exploring new ideas and projects on an informal basis.
More background information:
My work in the semiconductor industry was for Texas Instruments working in design, marketing and business management for ASIC and mixed-signal telecom products. Later I joined Cambridge-based Bluetooth Connectivity leader, CSR where I was responsible for PC, Automotive and Consumer products – the bit sold to Qualcomm.

In 2014, I co-founded 'SDRplay' - a wireless SDR manufacturing & software company company here in the UK - we provide the RSP family of Software Defined Radio receivers - see www.sdrplay.com - these are now the most popular mid-range choice for SDR-based communications receivers. All our radios are manufactured here in the UK. Google "SDRplay" to see how popular they have become!

Before establishing SDRplay, I enjoyed providing consultancy services to Affle, ARM Ltd., Dialog Semiconductor, iBiquity, Innovate UK, JP Morgan and Neul Ltd. (the latter was sold to Huawei in 2014 following an initial introduction made by me at Mobile World Congress in February 2013 - whoops!)
Other interesting activities have included:
Why electronics?:
Mesmerised by radio as a teenage radio ham, fell in love with electronics and chose to take one of the first available degree courses in electronics. I graduated but failed to become a radio DJ, by then my favoured career choice! Reluctantly I entered working life as a QA technican at Texas Instruments Bedford and quickly discovered that playing with semiconductors could be a lot more fun than being a DJ. This was the beginning of a long and enjoyable career in electronics.
Education:
Jon holds a B.Sc. in Physical Electronics from the University of Kent at Canterbury, UK, and is a member of the Institute of Engineering and Technology. Ongoing learning through Amateur Radio - G4ABQ
Contact:
(I enjoy keeping in touch with old colleagues) My email address is: jon at jonhudson dot net and phone +44 1223 911 044 or +44 7836 591544
LinkedIn: http://www.linkedin.com/in/jonhudson
---